About Civic + Community Engagement
Our mission is "to collaborate and engage with communities throughout Philadelphia bringing our expertise as designers to enhance success and aid in positive change". This initiative for AIGA Philly seeks to connect our membership of creative thinkers and problem solvers to a wide range of giving opportunities in the communities in which we live. 
If you're interested in getting involved, email cjouin@philadelphia.aiga.org or come say hello to any of our committee members at an upcoming event. We'd love to hear your ideas about how this work can take shape.
See a list of current initiatives and special partnerships below.
Catchafire.org
Catchafire matches professionals with nonprofits on discrete, skills-based volunteer projects that can be completed virtually. These projects range anywhere from designing a brochure to analyzing a set of data. Volunteers can browse through our marketplace of open opportunities, and filter by criteria such as desired engagement length, skills applied, and cause areas supported. From there, volunteers apply to projects they're interested in, and can match with nonprofits after a quick interview process. Link to Catchafire's website is here. 

Impactview.org
This is a powerful online resource to support a better understanding of Philadelphia's nonprofit ecosystem. It can be used to assist designers, nonprofit organizations, philanthropies, and community leaders in identifying opportunities and exploring areas of collaboration. Link to Impactview's website is here.

The School District of Philadelphia's Office of Career and Technical Education
The School District of Philadelphia offers robust graphic design programs in select high schools throughout the city. AIGA members can volunteer with these programs in a variety of ways: by serving on Occupational Advisory Boards (where professional community members meet bi-yearly with design teachers to improve the quality of the program), provide in-class presentations, participate in Career Day activities, recommend field trips, or provide summer internships (which are paid for by CTE). To get involved, contact high school graphic design teachers directly at the various schools. Google doc with contact listings is here. More about the School District's CTE program here. And if you're interested in serving on a city-wide oversight committee, contact Leslye Saul, Director of the Office of Career and Technical Education through her email lpsaul@philasd.org.

Philly Ad Club 2.0 Give Back Breakfast
Philly Ad Club 2.0 Give Back Breakfast

Each spring, the Philly Ad Club hosts their annual Give Back Breakfast, an opportunity for professionals and students in marketing, advertising, design, and media communications to lend their skills and help local nonprofit organizations achieve their marketing goals. Over breakfast, professionals discuss each non-profit's objectives (approximately 4-5 organizations are typically involved each year) and suggest strategies in a think-tank format.
This year's breakfast was held on Tuesday, May 14th. Check back to our page to learn about the next Give Back Breakfast in 2020.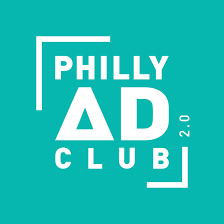 Shared Prosperity Philadelphia
Shared Prosperity Philadelphia is designed to help lift residents and communities out of poverty and increase opportunities for low-income individuals and families. Run by the Office of Community Empowerment and Opportunity (CEO), Shared Prosperity has one ambitious goal at its core: to organize and implement a coordinated approach to reduce poverty in our city. AIGA members can join CEO stakeholders from the government, philanthropy, academia, business and resident communities in a series of free roundtable discussions on different topics and attend a yearly Poverty Summit where organizations and voices share best practices. All to achieve a common understanding of poverty in Philadelphia and everyone's role in the solution. Schedule of upcoming roundtables here.