AIGA Philadelphia is honored to host GET OUT THE VOTE during the Democratic National Convention and throughout the month of July, in the very center of our city at the Gallery at City Hall, and at the Painted Bride in historic Old City!
This civic engagement initiative wields the power of design to motivate the American public to register and turn out to vote in the 2016 general election. This Special Exhibition will feature original, nonpartisan posters by designers from across the country coming together for the sake of the design of democracy.
The posters will also be available for download and display free to the public at www.AIGA.org/vote. This program is presented in partnership with the League of Women Voters' Vote 411 initiative. The two historic organizations are working together to encourage and inform American voters.
July 1 – 29

Art Gallery at City Hall

City of Philadelphia's Office of Arts, Culture and the Creative Economy

City Hall, Room 116,
Philadelphia, PA 19107

Gallery Hours: Mon-Fri, 10am-4pm

Opening Reception: Thursday, July 7, 5-7pm (RSVP!)

July 7 – August 6

Painted Bride Art Center

230 Vine St
Philadelphia, PA 19106

Gallery Hours: Thur-Sat (and DNC 7/25-28), 12pm-4pm

Closing Reception: First Friday, August 5, 5-7pm (RSVP!)

About AIGA Philadelphia
In 1981, a group of Philadelphia designers formed AIGA Philadelphia, the first local chapter of the American Institute of Graphic Arts. Presently the chapter is comprised of over 600 members. AIGA Philadelphia's purpose is both integral and complementary to the national organization: to provide the highest standards within the profession and the business community and to stimulate interest and understanding of graphic design and visual communication through lectures, exhibitions, and other activities.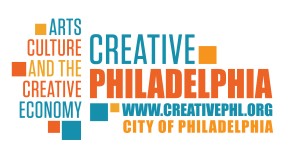 About Creative Philadelphia — City of Philadelphia's Office of Arts, Culture and the Creative Economy
The mission of the Creative Philadelphia — City of Philadelphia's Office of Arts, Culture and the Creative Economy is to support and promote arts, culture and the creative industries; and to develop partnerships and coordinate efforts that weave arts, culture and creativity into the economic and social fabric of the City.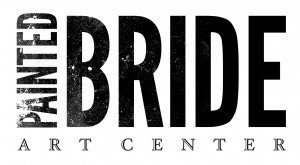 About Painted Bride Art Center
Painted Bride Art Center brings together artists, audiences and communities to push the boundaries of how we create and experience art. We cultivate an environment for critical dialog and playful exchange to transform lives and communities. Now celebrating 47 years as a pioneering presenter of performing and visual art, the Bride is more focused than ever on offering independent artists from Philadelphia and abroad the support needed to bring their creative works to fruition.
Get Social! #AIGAvote @aigaphilly @aigadesign @CreativePHL @paintedbride @paintedbrideartcenter
Thanks to our generous sponsors!
Interested in sponsoring this event? Download our Sponsorship Opportunities and contact Gina Kernan for more information!
Save
Save
Save
Save
Save
Save
Save
Save
Save
Save
Save