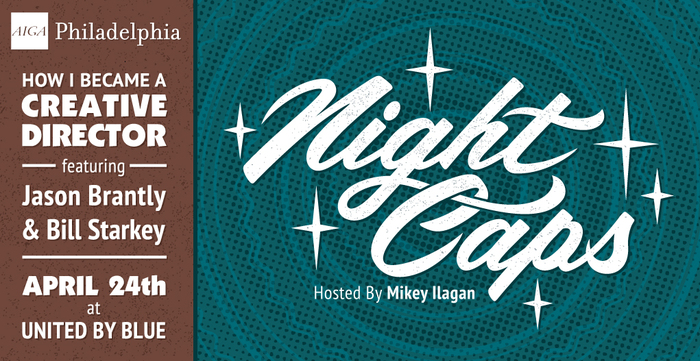 Thursday, April 24, 2014 / Philadelphia
Thursday, May 1, 2014 / Philadelphia

1 Trick Pony: The Magic of Collaboration
A Digital Dynamic Duo

After seven years together at the interactive ad agency 1 Trick Pony, Director of Development John Blazek and Digital Creative Director Elijah Vargas have built a very unprofessional relationship. It's truly crossed the line – they've locked minds in a tap dance of 1s and 0s to accomplish more than either could apart. Like Hall & Oates, Kid n' Play, Bebop & Rocksteady – when these two team up it's magic. For the first time ever, John and Elijah will condense the magic of collaboration into a 45-minute talk and Q/A to share with the world.

Join us on the rooftop Maken Studios, one of Philadelphia's newest creative communities. Q/A will be followed by music (from Adjacent), food and beverages (sponsored by Narragansett and Spodee). Enjoy the picturesque skyline view, or learn more about Maken Studios North with a guided tour. Party goes until 10:00, or whenever they throw us off the roof.
@johnblazek
@elijahvargas

Additional Information
Maken Studios North (formerly the JOMAR factory) is located at 3525 I Street 19134, about a 2-minute walk from the "Tioga" stop on the Market-East Line. Signs will be posted from the terminal to Maken Studios North. Secured parking will be available across the street from Maken Studios North at the Harrowgate Plaza. On street parking is also available. Not driving or using Septa? We're excited to announce a partnership with UBER. All guests who are new to Uber can book a complimentary ride up to $20. Use the promo code 1TRKMAKEN

Must be 21+ to drink alcohol. IDs will be checked at the door.

When
Thursday, May 1, 2014
7:00pm – 10:00pm

Where
MAKESH/FT North Rooftop
3525 I Street
Philadelphia, PA 19134

Ticket Prices (includes lecture, party, food, and beverages)
Trustee - Free
Design Leader - $5.00
Sustaining Member - $10.00
Supporter - $15.00
Contributor - $20.00
Non-Member - $25.00
Student Member (w ID)- $5.00
Student Non-Member (w ID)  - $10.00

About 1 Trick Pony
Website | @1trickpony
1 Trick Pony is a creative execution design and advertising company. We have 48 creative folks in the stable and each one of them lives to make brands look and sound good. We strategize and produce projects that work well for our clients' audiences. We're talking all shapes and sizes of interactive (websites, apps, games), print (posters, billboards, invitations), branding (logos, collateral) social media, TV & video, radio / audio, and probably anything else you can dream up.

About Maken Studios
Website | @MAKESHIFTus
Maken Studios seeks to make Kensington the nationwide center of locally-produced goods by building an ecosystem that will attract and retain entrepreneurs, artisans and creatives. The Maken Studios brand consists of two industrial facilities in Kensington: the North and South buildings, renovated into affordable, safe studio spaces. Learn more here. A few artists roaming the Maken Studios halls include:

Alex Da Corte: http://www.alexdacorte.com/
Megan McGlynn: http://meganmcglynn.com/
Laura Sallade: http://laurasallade.com/
Geoffrey Dubinsky: http://geoffreydubinsky.com/
Edgewood: http://www.edgewoodmade.com/
Yvonne Lung: http://yvonnelung.com/
Dietrich Meyer: http://dietrichwmeyer.com

About UBER
Website | @uber_philly
Uber is an iPhone/Android app that lets you tag your location and summon a professional driver to your side within minutes. Once in the car, the driver will take you wherever you need to go. The fare is billed to your card, with no need to tip, so you don't have to worry about handling cash. Just click the promo code 1TRKMAKEN and sign up! You'll be riding in style in no time at all.
Friday, June 13, 2014 / Philadelphia

We cordially invite you to our Masquerade Gala!

Join us for a festive evening of mystery and intrigue including a silent auction, music, prizes, food and drinks. Guests are encouraged to come wearing a mask and dressed in semi-formal attire. Prizes will be awarded for the most creative masks!

As our largest fundraising event of the year, proceeds support AIGA Philadelphia SPACE and our continued programming including lectures, exhibits and workshops that enrich the community and our membership of over 600 local design professionals, educators and students.

When
Friday, June 13, 2014 7:00 PM–11:00 PM

Where
Christ Church Neighborhood House
20 N. American Street Philadelphia, PA 19106

Cost
Advance Sales
$30 AIGA Member
$40 Non-member

Sales at Door
$40 AIGA Member
$50 Non-member

Must be 21+ to drink alcohol. IDs will be checked at the door.

Click here to view photos from last year's silent auction event.

Donate
Support this event by making a monetary donation now. All proceeds go towards supporting current and future programming. We are also asking for in-kind donations, such as gift certificates, tickets, services, products, travel or other merchandise. If you'd like to donate an item for the auction, please contact gala@philadelphia.aiga.org.

To make an online donation, Click here

Advertise
Local businesses and community members can support this event by placing an advertisement in the Gala program book. For more information and to place an ad, click here.

Become a Sponsor
Partnering with AIGA Philadelphia as a corporate sponsor is a wonderful way to show your support for our organization and take advantage of an excellent advertising opportunity for your business. Corporate sponsors receive recognition in the Gala program book, on our website, in social media, on signage at the event, and much more! Download the list of sponsorship levels and benefits for this event.

For more information or to become a sponsor, please contact our Partnership Director, Gina Karlowitsch at partner@aiga.philadelphia.org.

Become a Volunteer
We are currently looking for volunteers to help us during this event. If you would like to join our volunteer team, please contact us at gala@philadelphia.aiga.org.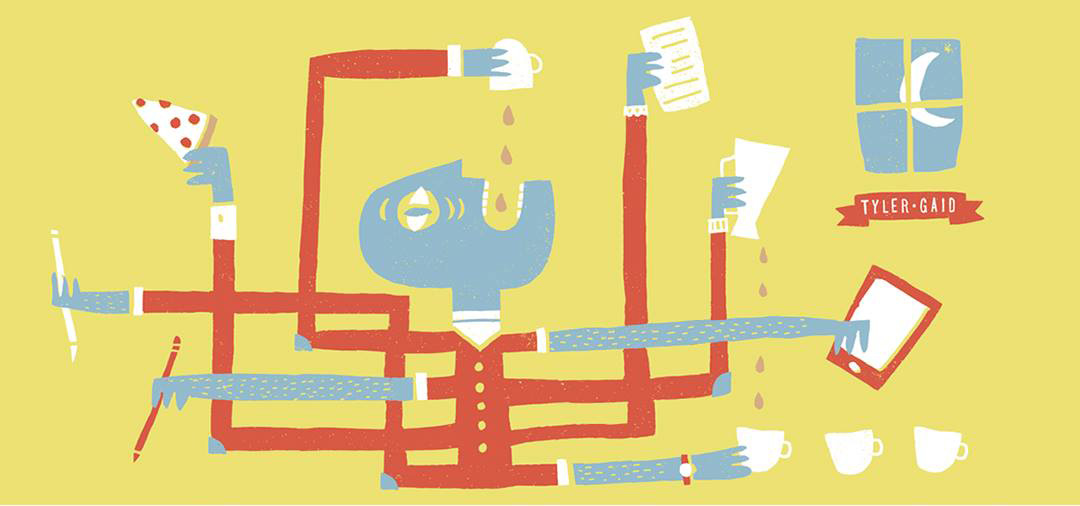 April 14, 2014 / By aigaphiladelphia
| | |
| --- | --- |
| | April 14, 2014 / By aigaphiladelphia |
| | |
| --- | --- |
| | April 14, 2014 / By aigaphiladelphia |