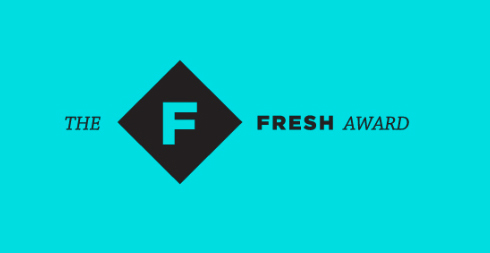 SUBMISSIONS ARE NOW CLOSED. VOTING FOR THE 2013 FRESH AWARD IS NOW IN PROGRESS
Are you an undiscovered talent with a portfolio of fresh ideas? AIGA philly wants to recognize you with the 2013 fresh award. The FRESH award celebrates one up-and-coming designer each year who is breaking boundaries in our local + regional design community.
Who is Eligible?
Professional designers (either design employee or freelance designer) working in the design field for 1 – 4 years.
Open to non-AIGA members!
Open to all ages.
AIGA Board members are NOT eligible.
What is Eligible?
All professional work will be accepted. This includes work done while employed or freelance.
Pro-bono and spec work is accepted.
One self-promotional piece will be accepted.
All works must have been completed after Jan. 1st 2010.
Award
There will be one (1) winner selected for the 2013 FRESH Award. The winning work will be exhibited at the Philadelphia Design Awards in May 2013. The winner will be awarded at the opening reception.
Pricing
AIGA Members – FREE
Non-Members – $45
Deadline
April 15th, 2013