Shannon is a force to be reckoned with. We like to think the phrase "all the things" applies to her journey through retail, fashion, interior design, art direction and knowing more obscure films than most can recall. From the very start of YOWIE, to various secret projects like The Deacon, Shannon truly transcends and elevates the design scene, all while staying true to her Philly roots.
How it all started…
"At a young age, I remember my mom being very crafty, teaching me how to machine sew and customize my clothing. Eventually that led to me attending fashion school at Fashion Institute of Technology and living in New York City after graduating in 2010.
After working at Tommy Hilfiger and Ralph Lauren, I landed at American Eagle. I worked on their new startup brand 77 Kids and it was one of my favorite jobs that I've ever had. Every time I was thinking of moving on, they'd find a job for me that kept my interest— which was amazing because I learned a ton of different trades and designed almost every category. I stayed there for about nine years. Towards the end I started hitting a wall creatively and I wanted to do something completely different.
I started working on YOWIE nights and weekends. Any waking moment I was researching, asking friends for advice, reaching out to other shops owners and observing the market as much as I could. Once I felt comfortable, I launched YOWIE online in May 2016.
A lot of my friends were my first customers. I definitely saw the potential and received a good write-up from Sight Unseen, one of my biggest influences. I felt encouraged knowing something must be there. We did various pop-ups for a year in Philly and then I found the storefront of my dreams on Fabric Row. It was one of those things where I walked in and it needed a ton of work, but thought, "This is our space. We can make it work. We can make it different." And that's how YOWIE's storefront was born.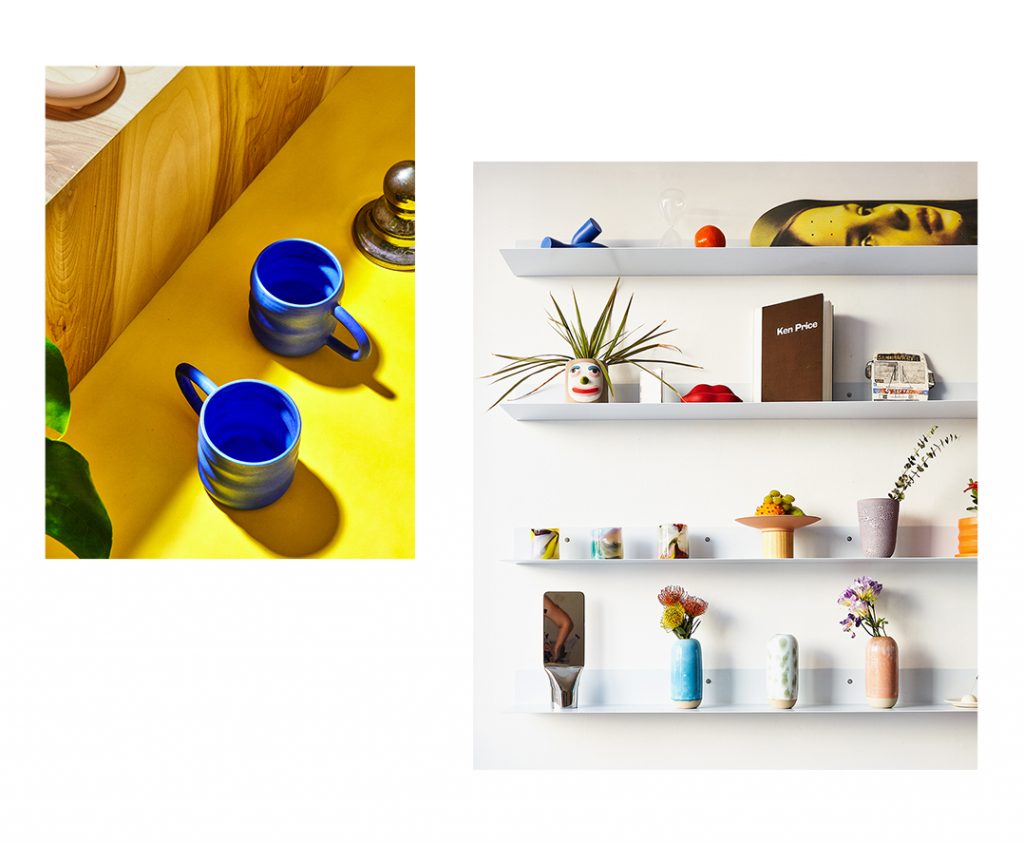 We wondered what is a YOWIE…
YOWIE is very different for Philly. While the idea of concept stores are not new, they were for Philly. So we sell handmade home accessories, independent publications, artwork, and artist series T-shirts. I work with different artists all over the United States and overseas as I believe good design is global. It's a mix of products that I buy directly or that I commission exclusively for the shop. I love color, I love modern fun things, and I have a sense of humor, so we have some stuff that is cheeky and boundary-pushing. It's just meant to be a really fun and inviting space for everyone.
On being a lady in the field…
I'm surrounded by a lot of other neighborhood shops that are owned by women which is great and feels supportive. YOWIE has really been embraced by the neighborhood in a great way. I'm literally the new kid on the entire block and they're all just like "We're so glad you're here. Welcome."
Recently I started to participate in panels and talks on being a small business owner. I always tell people to be supportive and vulnerable. As women, we've been taught to put up walls and see other women as enemies or competition. I instill the idea that we don't need to and luckily I haven't felt any of that.
Creative influences everywhere…
I'm that annoying person who walks down the street taking pictures of everything and writing stuff down constantly. I just get so excited about things that I love and that can be anything. I love movies. They influence me a lot in subtle ways. I love art.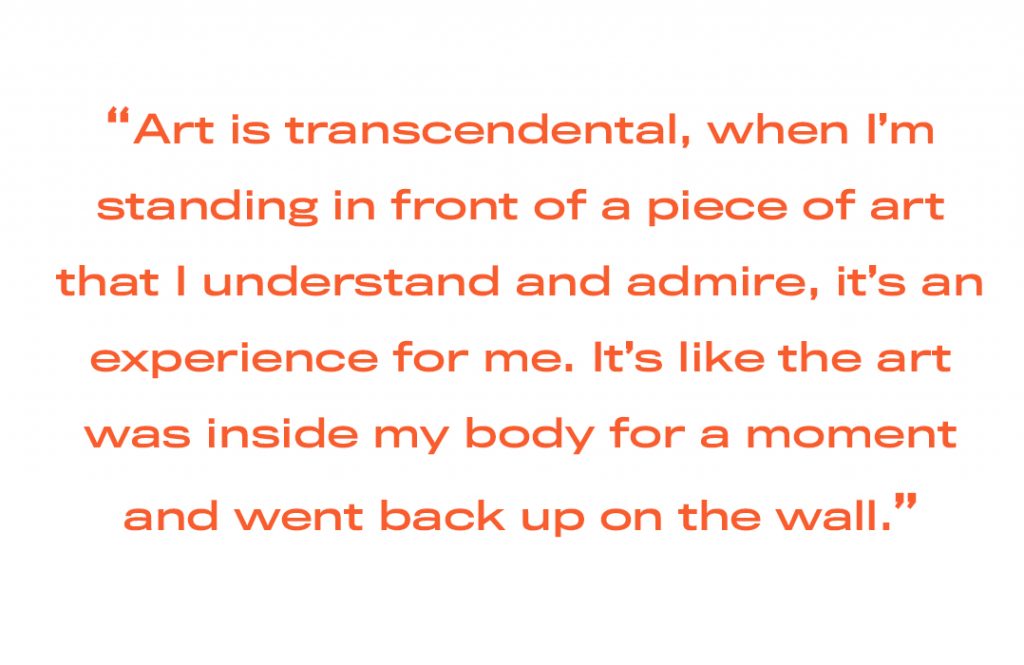 But I'm influenced by so many things mainly art, film, architecture, and colors. I still love fashion and I follow all the fashion shows as a source of inspiration. Being back in Philly, I'm really influenced by the mix of new and old here. I grew up here, so it was definitely grittier than it is now. But some of the new things are really complementary to the city.
Working style and routine…
I'm very Type-A and I do like to plan things, but in the past five years I've found that my best work comes from when I have a limited amount of time to make a decision. I've been trying to be more open and just let things evolve naturally, which is not typically how I work, but it's been the most rewarding.
When we were designing the store for YOWIE, we probably changed the layout and design fifty times. Even on the day we opened, we were changing things and I still move stuff around weekly. So, I go back and forth. I'm a little bit rigid and I'm a little bit fluid — I fall somewhere in the middle.
Setting boundaries…
I'm very much a Cancer, so I secretly want to help and heal the world. I try, as much as I can, to help people in all different ways, but I've definitely learned that saying 'No' for the right reasons is a good thing. It depends on what it is, but it gets easier. I've gotten more comfortable with owning that I'm making the right decisions for me and my brand.
When you're starting out, you assume you have to say 'Yes' to everything. And I think, to a point, you should. Over time when you start to really carve out your niche of what you want to do, who you want to be or who you're trying to serve, you think "You know what, this just isn't right." And that's completely okay, and there's nothing wrong with them and there's nothing wrong with me… it's just not right.
I think self-care comes in different forms. I love TV and I love movies. To recharge I just stay in bed and watch an old movies or I give myself the ability to not schedule anything. There's a guilt in both of those for me but I still do it. And when I have a little extra money I love traveling!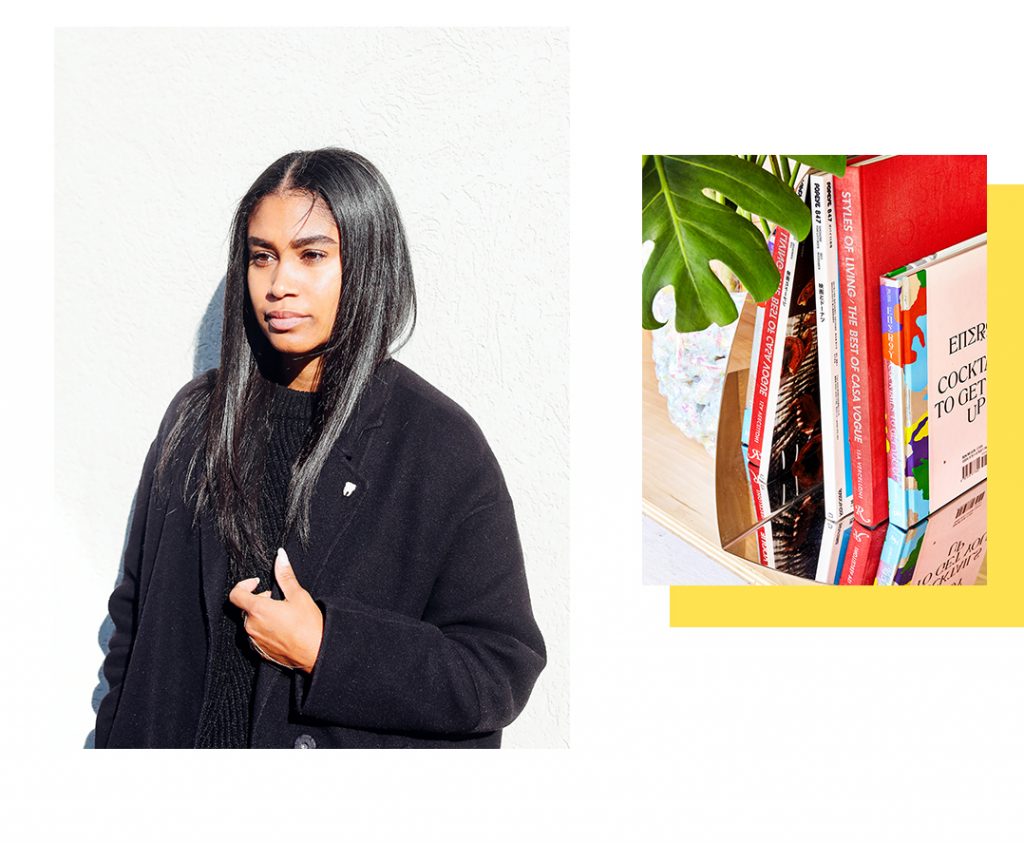 On success and vulnerability…
When I was younger, success was about having money and being comfortable financially. Lately success is building a community and being creatively challenged in a way that's really fulfilling. I think, with those two in place, the money will come after.
Sometimes I fear that people will misunderstand what I'm trying to build. Even though I present other peoples' work right now, I care about their work as if I created it. As a double Cancer I definitely want to be liked as a person and want people to like what I'm doing. I fight that fear everyday by continuing to create.
I think because I am comfortable sharing things online people assume that I'm an ambivert, but I'm actually very shy. I put myself out there as a way to deal with my anxiety. Discomfort leads to growth.
I'm still trying to find balance of life and work and how all the pieces of YOWIE are going to add up to my full-time, sustainable job. It's a really fun challenge but was hard leaving a salaried job and now being a self-sufficient business owner. But it's taught me a lot about what's important. I see my channels as the store, wholesale YOWIE products, and consulting work — if all those pots are cooking then we have dinner.
Words to live by…
"You've put up a very good fight, but you have no idea who you're dealing with." – Samantha Jones, Sex and the City.
I think of myself that way. I've always been really short and sometimes very shy and reserved, based on different anxieties or insecurities.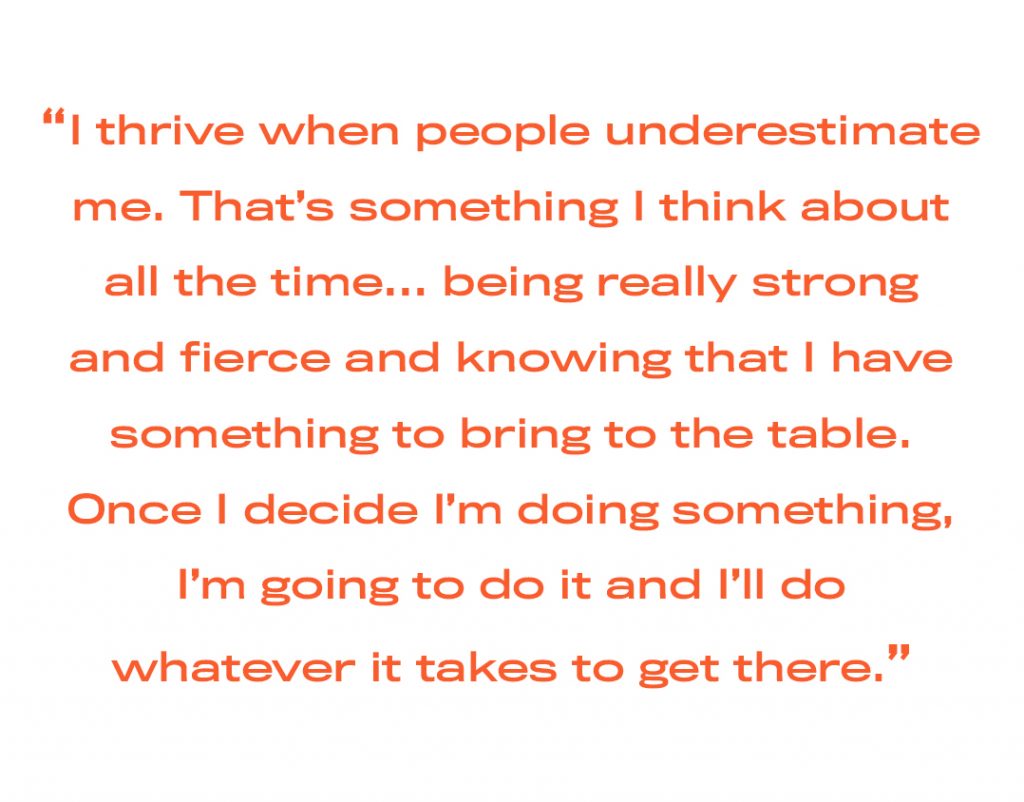 Rapid Fire with Shannon Maldonado
Pen or Pencil:
Muji pen
Books or Blogs:
Books or podcasts
Best Neighborhood in Philly:
My neighborhood, Queen Village.
Dream Project with No Limitations…
I would love to make a movie with Brian De Palma or Alejandro Jodorowsky. They're my two film baes and biggest inspirations. If we could both get an unlimited budget and could make a movie — oh my god!
Most Creative When:
I have a concept and a deadline.
Favorite Restaurant in Philly:
Res Ipsa
Typical Sunday:
I work at the shop. So a perfect Sunday would be getting up early, going to Ishkabibble's, getting an egg and cheese, and reading my emails at the counter because no one's ever there that early. I'd walk to the shop a little early, get our music going, and then I usually work at the shop from 11-5. When I get home, I plan out the week ahead. My day off is Tuesday, but when you own a business you're always working.
You in Three Words:
opinionated, hardworking, compassionate.
Philly in Three Words:
misunderstood, beautiful, unpredictable.
Backstreet Boys, *NSYNC, or neither:
*NSYNC, come on.
Dream Dinner Guest:
Jerry Saltz, an art critic in New York
Go-To Teleportation Destination:
Costa Rica
If Not Wine, What?
Spicy Margarita. Pretty much anything with Tequila.
Photos by Heidi's Bridge and Bre Furlong
---
Ladies, Wine & Design Philly is an initiative to foster and empower women, through unique events and discussions on creativity, business and life. Follow us on Instagram for updates and events. Cheers!