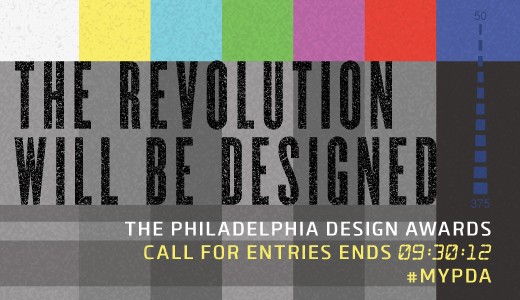 Philadelphia Design Awards | 2012
Online judging for the "People's Choice Award" is now open, VOTE NOW. Vote for your favorites while browsing this year's highlights. Share the link with your friends and fellow designers! Voting will close on May 28th.
2012 JUDGES
Patrick Coyne
Mig Reyes
Debbie Millman
Karl Maier
AWARDS
The top 100 entries has been selected by our panel of judges. From these selections the following awards will be revealed at the opening reception: Best of Show and People's Choice [VOTE NOW].
EVENT
WHEN: Wednesday May 29 | 7-11 pm
WHERE: TRUST | 249 Arch St Philadelphia, PA 19106
MORE INFO