Position: Production Artist
Location: Bridgeport, PA
Website: League Collegiate Outfitters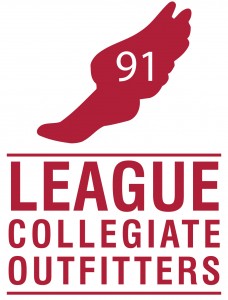 Job Description:
League Collegiate Outfitters proud makers of authentic collegiate sportswear. We are passionate about creating the finest all-American apparel rooted in classic, Ivy League traditions. Fun, growing company named to the Philly 100 list of Philadelphia's Fastest Growing Privately Held Companies many times.
League is looking for a PRODUCTION ARTIST. Must be proficient with Adobe Illustrator CS5 and Photoshop using a MAC platform, plus have a good working knowledge of Microsoft Office. The ideal candidate loves typography and is also hard working, pays attention to detail, is able to work independently with a positive attitude! Recent college graduates welcome to apply!
Great group of people to work for. Casual dress, high spirit, high energy environment.
Hours are at our office from Monday-Friday, 8:30am-5:00pm.
You can check us out at www.league91.com.
Resumes to be sent to: HR@league91.com.