AIGA Philadelphia proudly presents Feedback 19! Already in its 19th year, this annual event connects emerging area creatives with industry professionals in one-on-one portfolio reviews, providing valuable input and advice.
Students will have the chance to meet and network with more than 50 of Philadelphia's top design and advertising professionals through face-to-face individual reviews. Select students from area colleges will share their work with peers throughout the evening and a slide showcase of the best work will be projected digitally and displayed on our website.
Refreshments and raffle prizes included in admission.
Get ready for an exciting evening of networking and resources designed to send you into the real world on the right foot!
When: Wednesday, May 3rd, 2017
Where: Moore College of Art and Design
20th and The Parkway, Philadelphia, Pennsylvania 19103
Schedule
4:30-5:15 p.m. Check-in
5:15 p.m. Welcome – Lauren Dougherty, President, AIGA Philadelphia
5:15 p.m. Keynote Address – Ryan Starr, Senior Art Director at M, Host of Hi-Res

6:15 p.m. Raffle Winners Announced  
6:30 p.m. Portfolio Reviews
Tickets
April 10th – 16th, 2017: Advance Registration & Priority Reviewer
* Members Only
AIGA members can register for FREE with priority reviewer signup  Save $20 on ticket price and get all the benefits of a year's membership: JOIN NOW!
April 17th, 2017: General Admission Opens
Member: $5.00
Non-Member: $20.00
Online registration processing service fee applies to all advance tickets. Sales are final with no refunds unless AIGA Philadelphia cancels the event. However, tickets are transferable, so a friend may replace you and take your schedule if you are unable to attend.
At the Door Sales: Limited tickets subject to availability.
* Reviewer selection is not guaranteed.
Member: $15.00
Non-Member: $25.00
Additional  Information
Bring your completed, OR in-progress portfolio presentation or selected in-progress projects for critique. Dress is professional, and you are encouraged to bring business cards  (and an open mind.) This is NOT a job fair, but your portfolio (digital and/or print) will be reviewed by a minimum of three industry professionals, and there will be great networking  opportunities.
FAQs
Can I choose my reviewers?
You will be able to choose 3 reviewers and schedule online. We will attempt to honor requests, but no selections are guaranteed. Schedules change and all reviewers are volunteering their time. Substitutions may occur.
Your registration will be confirmed, but your complete schedule will NOT be confirmed until the start of the event. Remaining flexible is key.
How many reviews will I have?
Additional reviewers, sign-ups and feedback opportunities will be available onsite.
Can recent graduates participate?
Yes.
Where can I contact the organizer with any questions?
Send an email to education@aiga.philadelphia.org.
Slideshow
To be included in the FEEDBACK 19 Slide Exhibit Showcase
Submit up to three portfolio images to the Dropbox and send an email with your website URL and email address to djones2@wcupa.edu.
Please follow the formatting directions here
Dimension: All images must be 1000px wide. Image height can vary.
Resolution: 144 dpi
File Format: JPG
Color Mode: RGB
File Name: LastName_FirstName_Schoolname_Feedback19_Slide_01.jpg
Sponsors Support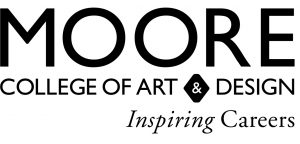 Student Raffles Sponsored By
Artist & Craftsmen Supply
Communication Arts
Masthead Studio
Skillshare
Friend
Tonic Design
Wine Courtesy Of
Treasury Wine Estates
Stationery Provided By
Casa Papel
Interested in sponsorship opportunities?
Partnering with AIGA Philadelphia as a corporate sponsor is a wonderful way to show your support for our organization and take advantage of an excellent advertising opportunity for your business.
For more information or to become a sponsor, please contact our Partnership Director, Bernardo Margulis at bmargulis@philadelphia.aiga.org.