Learn about Go Welsh's newest font creation in a lecture at WeWork Northern Liberties!

About STACK

Referencing archival engineering drawings from the early 20th century Go Welsh has designed a new font, Stack. It is historically true to the spirit of industrial chimney (smokestack) lettering of the period. Masonry chimneys in the industrial age provided strong, clear brand identities for companies and townspeople alike. As the visual language of the industrial age acquiesces Go Welsh strives to keep the sense of permanence alive that industrial chimney lettering once so clearly expressed.
During the lecture,

Go Welsh

will:
• Review the historic aspects of the origins, materials, and size/scale of the industrial chimney lettering.
• Demonstrate the flexibility of the Stack font - horizontal, vertical, ornaments, patterning, borders.
This event is organized and presented by Go Welsh and AIGA Philadelphia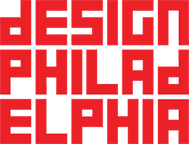 ABOUT DESIGNPHILADELPHIA
DesignPhiladelphia, a signature event of the Philadelphia Center for Architecture, in the oldest design event of its kind in the country and annually showcases the work of practicing architects, designers, and creative professionals. Experience design in unexpected ways through more than 100 exhibitions, workshops, demonstrations, tours, talks, and events held in venues across the city. Learn about wide-ranging topics, including architecture, urban planning, landscape, graphic, multimedia, product, furniture design, fashion, and the like. This year's Festival kicks off on October 4th and events run from October 5–14 For more information on planning an event, sponsoring, advertising, or attending the 2017 Festival, visit: designphiladelphia.org.