STACK - Exhibition
Go Welsh and AIGA Philadelphia are exhibiting STACK at Bluecadet, with a First Friday opening reception. The exhibit will demonstrate the inspiration and creative process in developing the font.
This event is organized and presented by Go Welsh and AIGA Philadelphia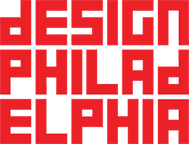 ABOUT DESIGNPHILADELPHIA
DesignPhiladelphia, a signature event of the Philadelphia Center for Architecture, in the oldest design event of its kind in the country and annually showcases the work of practicing architects, designers, and creative professionals. Experience design in unexpected ways through more than 100 exhibitions, workshops, demonstrations, tours, talks, and events held in venues across the city. Learn about wide-ranging topics, including architecture, urban planning, landscape, graphic, multimedia, product, furniture design, fashion, and the like. This year's Festival kicks off on October 4th and events run from October 5–14 For more information on planning an event, sponsoring, advertising, or attending the 2017 Festival, visit: designphiladelphia.org.