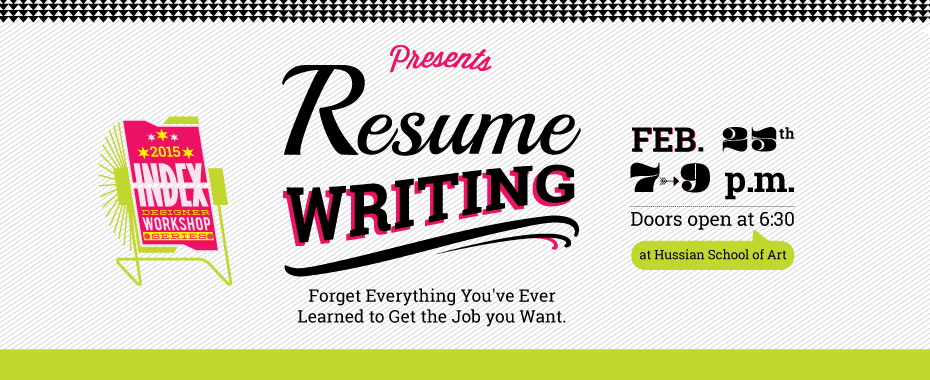 Forget Everything You Learned about Resumes...
Why? Because everything you learned regarding writing a resume rarely works – including what you hear from the outplacement firms and recruiting consultants who are actually paid to do this. But don't fret – AIGA INDEX Workshops bring you a night with Anthony Gold, to present you a framework that can dramatically increase your chances of getting the job you want.
Trying to land your dream job? Switching careers? Then this seminar is right up your alley. Life is too short to be in a job you don't love or to be unhappily unemployed. Wake up every day loving what you do!
Doors open at 6:30pm.