Join us for an evening with Grace Bonney, founder of Design*Sponge
AIGA Philadelphia is proud to welcome Design*Sponge founder GRACE BONNEY and a panel of entrepreneurs and artists (below) for a discussion of Bonney's latest book, In the Company of Women: Inspiration and Advice from over 100 Makers, Artists, and Entrepreneurs. 

Each PAID attendee to the event will receive ONE copy of In The Company of Women and ONE limited edition tote bag, while supplies last! Grace will be available to sign books on the evening of the event.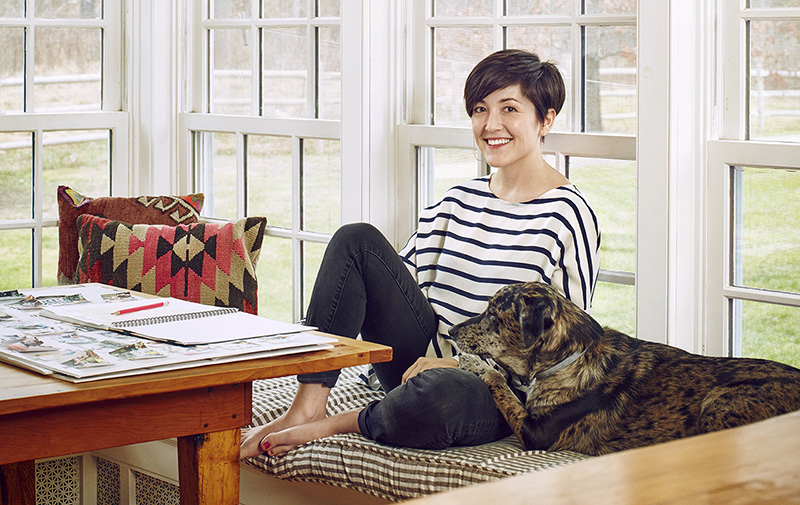 About Grace Bonney
Grace Bonney is the founder of Design*Sponge, a daily website dedicated to the creative community. Design*Sponge was founded in 2004 and currently reaches nearly 2 million readers per day. She has worked as a contributing editor at publications such as House & Garden, Domino, and Craft magazine. Grace is passionate about supporting all members of the creative community; she runs an annual scholarship for up-and-coming designers, writes a free business column for creatives, and is the host of a weekly radio show, After the Jump. After 12 years in Brooklyn, Grace now lives in the Hudson Valley with her wife, Julia, and their three pets. You can find her on Twitter, Instagram, Facebook and Snapchat @designsponge. 


About In the Company of Women
Across the globe, women are embracing the entrepreneurial spirit and starting creative businesses. In the Company of Women profiles over 100 of these influential and creative women from all ages, races, backgrounds, and industries. Chock-full of practical, inspirational advice for those looking to forge their own paths, these interviews detail the keys to success (for example, going with your gut; maintaining meaningful and lasting relationships), highlight the importance of everyday rituals (meditating; creating a daily to-do list), and dispense advice for the next generation of women entrepreneurs and makers (stay true to what you believe in; have patience). The book is rounded out with hundreds of lush, original photographs of the women in their work spaces.
Learn more at www.designsponge.com/book.
Praise
"I want to rip out every page of this glorious book and hang them on my wall so that I can be surrounded by these incredible women all day long." —Emma Straub, New York Times bestselling author of The Vacationers and Modern Lovers
"A joyful book that celebrates both the diversity of beauty and the beauty of diversity: in race, age, size, sexuality, and ways of thinking." —Hanya Yanagihara, New York Times bestselling author of A Little Life
Meet the Panel: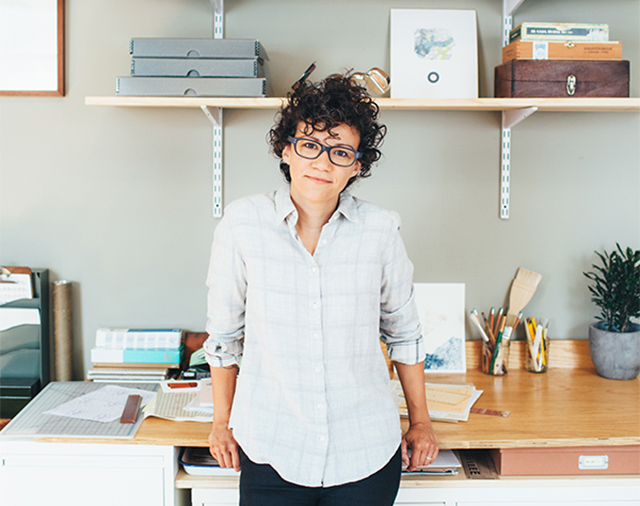 Veronica Corzo-Duchardt is a Cuban-American artist, designer and printmaker known for work that explores memory, heritage and culture embedded in overlooked objects. Her screenprints celebrate these lost histories and translate them into the present. Veronica has collaborated with CB2, Tattly and Wallpaper Projects as well as working with clients under her studio name Winterbureau.Veronica received her MFA from the School of the Art Institute of Chicago. Her work has been exhibited nationally and internationally including the Museum of Contemporary Photography, Chicago, IL; Centro Pablo Cultural Center, Havana, Cuba; Public Works Gallery, Chicago, IL.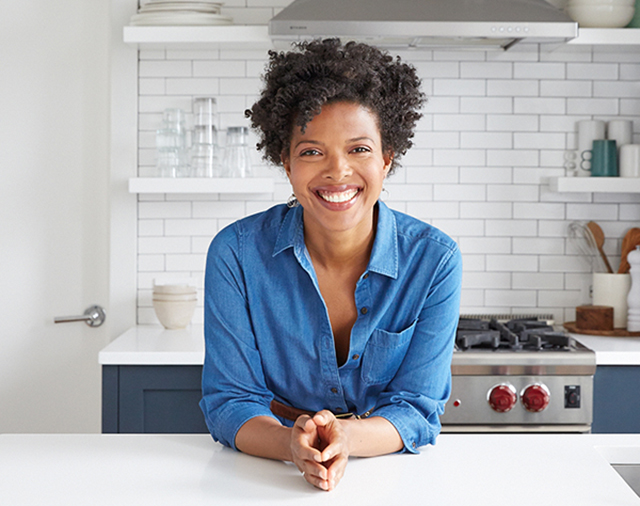 Klancy Miller is the author of Cooking Solo: The Fun of Cooking for Yourself. She is a writer and pastry chef deeply fascinated by all things French. After graduating from Columbia University and working in international development in French Polynesia, she earned a Diplôme de Pâtisserie at Le Cordon Bleu Paris. Klancy stayed in Paris to apprentice in the pastry kitchen at the Michelin-starred Taillevent restaurant, and was later hired by Le Cordon Bleu Paris to join the recipe development team. During this time, Klancy was featured on Food Network's Recipe for Success in an episode about American culinary professionals in Paris. Now in Philadelphia and New York, she continues to write about food. She was a commentator on the Cooking Channel's show Unique Sweets and has contributed to Food Republic, Bon Appétit, The Washington Post and Food52. Klancy photographs her adventures in food @klancycooks on Instagram.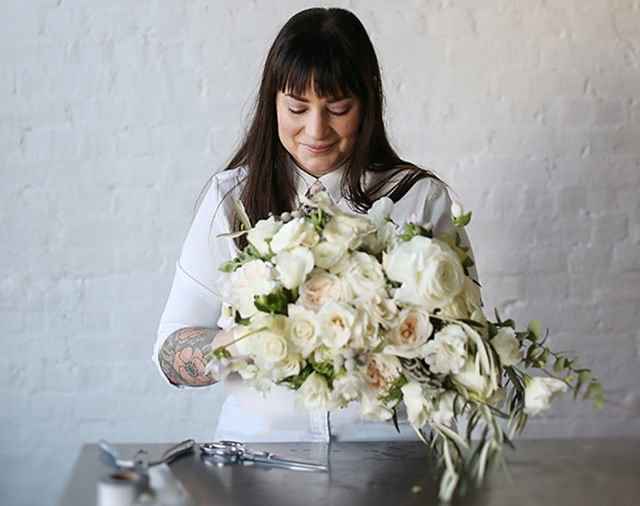 Sullivan Owen is a Philadelphia based florist and event designer. She draws on her background in retail environment design and visual merchandising to create deeply personal designs for her clients. Her floral work has been featured in numerous publications and cited for it's originality, innovation and romanticism. As an alumni of the Goldman Sachs 10,000 Small Businesses Program and a former retail executive for a billion dollar retailer,  Sullivan is as passionate about building a strong business as she is about creating exceptional designs.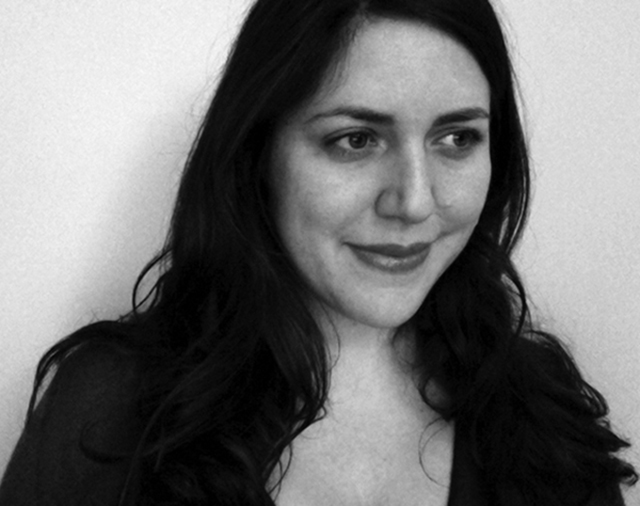 Kimberly Glyder has an award-winning design studio that focuses on lettering, illustration and design for the book publishing industry. Clients range from large trade publishers to smaller indie presses such as: Penguin Random House, Abrams, HarperCollins, National Geographic, Houghton Mifflin Harcourt and Graywolf Press. She shares a studio space in South Philadelphia with other talented artists and illustrators, and also runs a home studio outside Philadelphia, where she lives with her husband and two children. When not designing book projects, Kimberly is happily filling up sketchbooks with paintings and drawings that have expanded her work into pattern/textile design and fine art.
When:
Thursday, November 10, 2016
6:00pm–9:00pm
Doors open at 6:00pm.
Book signing until 7pm.
Talk starts at 7pm.
Where:
Moore College of Art & Design
20th Street and The Parkway
Philadelphia, PA 19103
Tickets:
AIGA Members: $45
Non-members: $55
Students (AIGA members): $40
Students (non-members): $45
Moore students and faculty: FREE (excludes book + tote)
Members save on the admission to our local events. Discover the benefits of being a member and join now!
Sales are final with no refunds unless AIGA Philadelphia cancels the event. However, tickets are transferable, so tell a friend to come as you if you are unable to attend.

Ticket prices include ONE copy of the book, In The Company of Women, and ONE limited edition tote bag, while supplies last!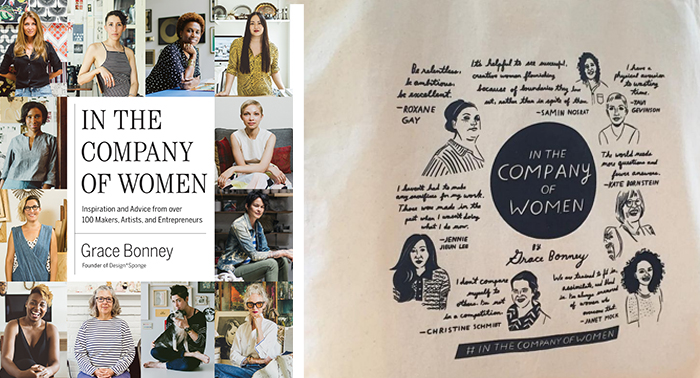 Thank you to our generous partners!
Venue provided by: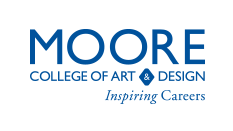 Friend sponsor: Skaiblue Media
Beer Provided by: Dock Street Brewery. Cookies provided by Insomnia Cookies. Additional beer provided by Yards Brewery.