How do motion graphics and short form videos fit within today's in-house design departments? How do you make sure your video and motion graphic projects stay on brand? How do you produce these projects on a small budget? How do you even get started when you have little background in video? 
Join AIGA Philadelphia for our first In-house Power Hour. This ongoing series will feature speakers from local in-house creative departments to discuss topical issues facing in-house teams. This first Power Hour will focus on the ability of creative departments to create video and how many teams are starting to bring this skill set in-house. This event will feature a series of short presentations (around 20 minutes each) from creative professionals and leaders from the Philadelphia area.
About our presenters: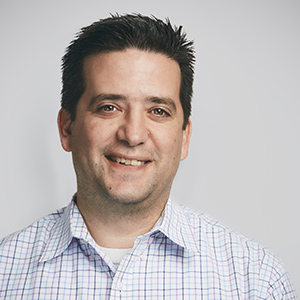 Dominic Monte
The Penn Mutual Life Insurance Company
Dominic is the Creative Director at The Penn Mutual Life Insurance Company, where he has worked for the last 14 years. He started working there as a graphic designer focusing on print design and web graphic support in 2003. Since becoming Creative Director in 2013, the department has expanded to include in-house motion graphic design, photo, and video production. Being behind a video camera went from a hobby in high school, to be an integral part of his career, and he loves it. He graduated from Drexel University with a degree in Graphic Design and has a Graduate Certificate in strategic communication from Villanova University. He also serves on the AIGA Philadelphia board as In-house Chair.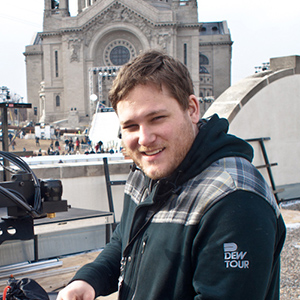 Dustin Carpio
RevZilla 
Dustin graduated from Drexel University in 2007 with a degree in Film & Video Production. While in college, he worked on local feature films in both the production and post production departments, most notably for M. Night Shyamalan. He transitioned from feature films to documentaries at the end of college, where he served as camera operator and video editor. In 2007, he got picked up by Prime To Go Broadcast services to build their post production team and shared storage infrastructure. With Prime To Go he traveled for 5 years as their Post Production Supervisor & Editor while they produced and edited live television content and commercials for NBC Sports, MTV, Discovery, Red Bull, The Dew Tour, AMA Motorcross, The National Spelling Bee, Sony, Mongoose, Toyota, and The National Guard, just to name a few. In 2012 he left Prime To Go for an opportunity at a Gannet publisher in Delaware where he served as the Video Advertising Product Manager. In that roll, he worked with the in-house sales team to develop promotional advertising and other creative content for the publisher itself and clients like Bonton, ShopRight, AstraZeneca, The United Way of Delaware, and many local car dealerships.
In 2013, Dustin joined the RevZilla rocket ship. As a motorcycle rider and technology enthusiast, RevZilla felt like a perfect fit for his personality and expertise. He was brought on to modernize their workflow and build out a full production department. Together, with his manager, they have grown RevZilla's in-house video department from a small group of 3 video producers to a robust production house consisting of 17 video professionals. They produce over 1100 videos each year for a YouTube channel that supports the RevZilla ecommerce empire, while also serving as an in-house video marketing team and creative content production agency for RevZilla's motorcycle journalism website called Common Tread. Dustin currently serves as the Video Production Manager at RevZilla.com.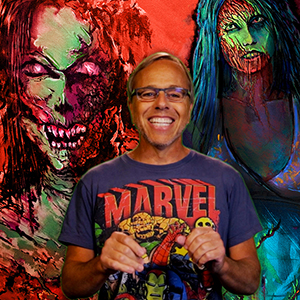 Bruce Logan
SEI
Besides painting zombies Bruce Logan is a video producer within Digital and Creative at SEI. He manages a small team that creates 300+ videos annually. After graduating from Uarts in 1982, Bruce moved to New York City and began a 25 year career creating video for broadcast and corporate events. Clients have included Crayola, Cartoon Network, Bristol Myers Squibb, DuPont, Olympus, Disney, Kraft, and Johnson & Johnson.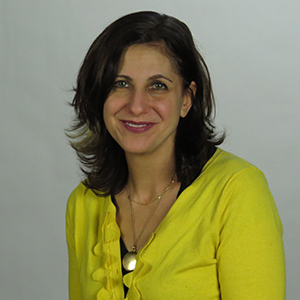 Jennifer Pouchot
SEI
Jennifer Pouchot is VP of Digital and Creative at SEI, a large global investment services company. She runs a 30 person, in-house marketing communications group that focuses on design, brand, email, web, social and video. She is an active board member of the Painted Bride Art Center. Many moons ago, Jennifer was a Senior Account Manager at B2L/BBDO, and an International Product Manager of videogames at Ubisoft. Nowadays, she thrives on creativity, improvisational dance, urban culture/energy, culinary adventures, and anything French.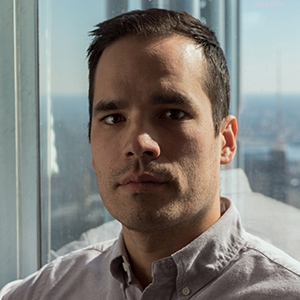 Israel Vasquez
Israel Vasquez makes films in Philadelphia, Pennsylvania. He has participated in the Latino Screenwriting Project, the Sundance Screenwriting Intensive, and the Sundance Knight Fellowship program.
Thank you to our generous sponsors!