At
IBM
, one of the world's largest and most successful companies, they're on a mission to bring human-centered design to their thousands of product and service experiences. To accomplish this goal, they've opened 30 design studios worldwide where designers, engineers, consultants, product managers, clients, and users collaborate to change IBM's approach to design and to impact humanity in ways that matter and endure.
Most creative professionals are familiar with commonly-practiced design thinking frameworks—but how does design thinking succeed at scale? Their products and services have hundreds of millions of users and affect billions of lives, so they've developed their own unique approach. They're practicing design with a global scope and a level of complexity that has never been attempted before.
In this workshop, IBMers Seth Johnson and Clay Braxton will introduce you to IBM Design's approach to design thinking. You'll engage in an series of activities and learn methodologies that you can immediately implement to improve your own practice. Whether you're a solo practitioner, an in-house creative, or a studio designer, you will take something away from this deep dive into
IBM Design Thinking
.
Seth Johnson, Design Advocate and Head of Client Experience for IBM Studios
Seth Johnson leads IBM's efforts to integrate design thinking into dozens of sales organizations across a global network of 30 IBM Studios. He works closely with IBM sales executives, teams, and clients to demonstrate the business value of applying design thinking across the enterprise. 
Before joining IBM, he founded a Minneapolis-based consultancy focused on improving the patient product experience for pharmaceutical companies. A former president of AIGA Minnesota and a long-time educator, he currently serves as an advisor and visiting faculty member of the Graphic Design Graduate Program at ArtCenter College of Design in Pasadena, California.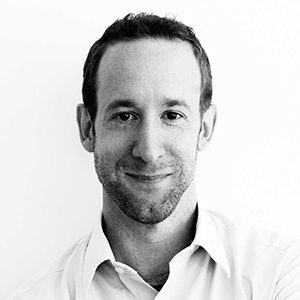 Clay Braxton, IBM Design Incubation Projects Lead
As an Incubation Projects lead for IBM Design, Clay and his fellow leads direct an innovation engine that brings top-tier new-hire talent, in a bootcamp format, to work on strategically important projects for IBM business units. Clay splits his time between investigating potential projects, looking at expansion opportunities for Incubation Projects outside of Bootcamps, and facilitating Bootcamp teams during the Incubation Project cycle. 
AIGA is dear to Clay's heart, as a former Community Organizer for the Raleigh NC chapter prior to moving to Austin to join IBM Design. He now resides back in Raleigh with his wife and son. Previous lives he has lived include experience in retail, wholesale, supply chain, and museum management—all of which provide empathy into systemic design and service to end users.
When: 
Saturday, November 12, 2016
10:00–4:00PM
Where:
FS Investments
Located in the Navy Yard
Tickets:
AIGA Members: $100
Non Members: $150
AIGA Member Group (3 or more tickets): $85 each (Note: All must be AIGA Members to qualify for this rate.)
Non Member Group (3 or more tickets): $135 each
Ticket price includes breakfast and lunch. Seating is limited. Reserve your tickets early.
Members save on the admission to our local events. Discover the benefits of being a member and join now!
Thank you to our generous sponsors!