We know you love design, but how about board games? We're teaming up with the Infantree for a members-only Creative Clash tournament. Members of the Infantree team that developed the game will share their experience with crowd sourcing a passion project like this. Space is limited so registration is first come, first serve. We'll be running five games, with the winners of each battling it out for a copy of the game, Infantree tee and bragging rights of the night.
Have a drink (wine and beer) and a bite to eat on us, as you battle it out for the win.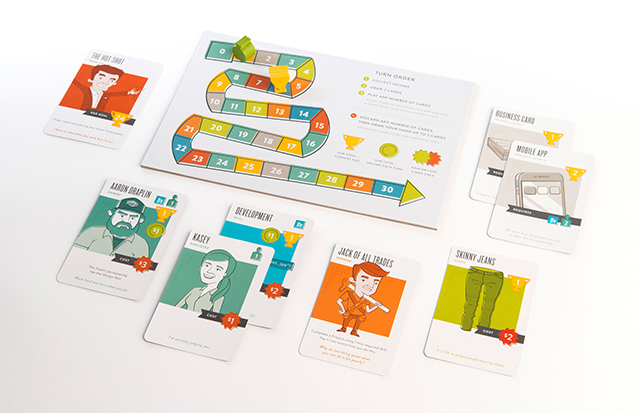 About Creative Clash
"Creative Clash is a humorous commentary on the unpredictable events of the creative industry. In this game you will become the Principal of your own agency, hire Employees, complete Projects and buy lots of cool Stuff all for the purpose of growing your Ego to mammoth proportions! And of course you will have loads of fun along the way tripping up your friends in your climb to the top of the creative heap." 
For more information, visit creativeclashgame.com

--
This event is members only, all registrants must have a valid AIGA membership at time of registration. Learn the benefits of being a member and join today.

Anyone intending to attend must be registered. A waitlist will open if all seats are taken.