Have you ever wondered what makes good design good? Have you ever had to explain to a marketing executive why a certain design is good or not? Have you ever tried to explain to a design student what good design is?
Join us for a conversation about how Compelling Design can be an effective and meaningful way to evaluate design — whether you are a design professional, a marketing executive or someone who simply feels slightly intimidated when asked "what do you think?"
Our presenters will share their stories on design successes and how they refer to Compelling Design thinking as a way to evaluate their own work as well as demonstrate to others why it a certain design is better.
Schedule
5:30pm: Networking
6:00pm - 7:30pm: Discussion


Speakers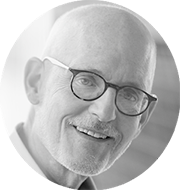 Gilman Hanson
Hanson Design
Design Leader, Brand Strategist, Executive Creative Director
Through a thought leadership, creative and personal style Gil works closely with business leaders to help drive brand engagement. Gil's team of global design partners serve clients in North America, Brazil, Europe, South Africa and the Middle East. Gil's approach, Compelling Design, begins with a fundamental understanding that what attracts and engages brand fans is a better user experience with beautiful visceral creative that balances data intelligence with big ideas. This top-down, C-Level approach creates brand visions that attract and expand new and better value to customers. 




Darralyn Rieth
AIGA New Ventures Director 
Senior Project Manager, Senior Brand Strategist
Darralyn is a highly creative and resourceful design leadership professional with a successful 20+ year track record in large corporate settings and design consulting firms. She currently serves as New Ventures Director for AIGA — the American Institute of Graphic Arts where her focus is to amplify member engagement by developing deep and meaningful user experiences. She facilitates innovation labs and design mapping sessions for over 100 members annually, and authors and moderates quarterly global webcasts on a variety of design leadership topics including corporate design leadership, Compelling Design - design ROI valuation process, and fostering the development of in-house design teams. Having worked on iconic brands like Campbell's Soup and Kleenex, Darralyn is well known for developing strategic design and brand communications that excite, inspire, and engage consumers across soup, sauce, beverage, personal care, family care, and household care categories. In her role as Global Director Design Operations for Kimberly Clark, Darralyn focused on building design operation competencies to advance the role of design and strengthen and scale design support across Kimberly Clark brands and businesses worldwide. Darralyn holds degrees in communication design from The Art Institute of Philadelphia and The Art Institute of Pittsburgh. She earned her certificate in Business from Yale School of Management and is a trained IBM Design Thinking facilitator. Darralyn is also a strong advocate for women's development and is dedicated to mentoring and supporting women's advancement to positions of influence and leadership by employing best practices around diversity, inclusion, and engagement.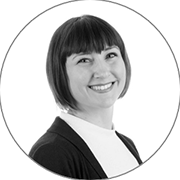 J
ami Hogan-Gormley
Senior Design Manager, Channel Design Strategy
Campbell's Soup Company

Jami is a Senior Design Manager and Design Strategist for the Campbell's Soup Company. Over the years,
she has held several roles at Campbell's. She led business-to- business design for Campbell's North American Foodservice. She also led design thinking for the Breakthrough Innovation Team. Her current role is in the Campbell's Sales Department developing design strategies for emerging channels. Jami has 20 years' experience in the design industry. She has a BFA from Moore College of Art and Design, graduating Magna Cum Laude with a double major in Communication Art & Photography. She has been an adjunct professor for Moore College of Art and Design, teaching classes such as Digital Imaging, Typography, and Into to Graphic Design. Jami's design career began in Pharmaceuticaladvertising working with clients such as: Johnson & Johnson, Bausch + Lomb, Astra Zeneca, and Merck Medco. She is a volunteer & member of the AIGA, and active member of Network of Executive Women.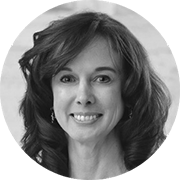 Jeanne Maier
Principal / Creative Director
After spending the greater portion of her design career in the museum field, in 2017 Jeanne Maier started 12 Squared, a planning and design firm focused on exhibits and environments. Previous employers include the finest institutions in the city: The Franklin Institute, The Philadelphia Zoo, and the cultural organizations of the University of Pennsylvania. In her work, Jeanne uses front-end evaluation to understand the audience enabling her to develop a strategy and design direction that connects visitors with exhibition content. She creates of a visual language, with exhibit components drawing from the set of assets that communicate the message and support the design integration of the space. Jeanne earned her BFA from Kutztown University, graduating summa cum laude with a degree in Communication Design. She is an active member of AIGA, SEGD, and NAME.

Christine Sheller
President, AIGA Philadelphia
Vice President, Design at FS Investments
Christine Sheller is Vice President of Design at FS Investments, where she leads an award-winning team responsible for the firm's design, brand management, video, photography, digital and print collateral. She also serves as co-chair of the Art Program. Prior to joining FS, she served as the Creative Director at SIG, where she developed and deployed a brand platform for the Philadelphia and New York based trading firm. Christine has also held creative leadership positions at Lincoln Financial Group, Delaware Investments and Motorola. She has over 20 years of experience managing in-house brands. An AIGA member since 1998, Christine served as Membership Director, In-house Chair, having launched the in-house initiative, the Philadelphia Design Awards Chair and now serves as President of the chapter. In addition to AIGA, she also holds a board position at the Philadelphia Community Arts Network.
Many thanks to our sponsor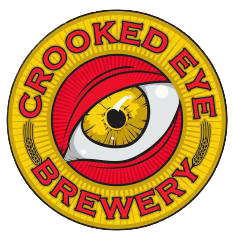 Musical entertainment
Nic Hanson