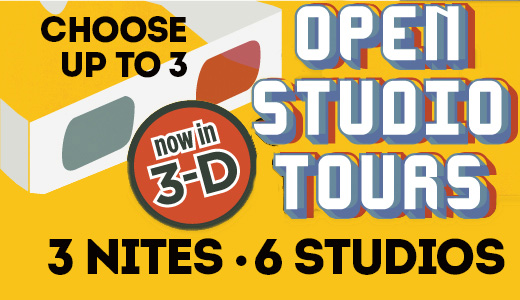 Open Studio Tours will now take place across three nights!
This is your chance to go behind closed doors, to ask lots of questions, and to see what it's really like at Philly's coolest design studios! Sign up for one night, or—if your schedule permits—sign up for up to two more nights (space permitting).
To accommodate varied class schedules Open Studio Tours is taking place on three nights: November 4, 5, 6. You can choose between two studios each night on three consecutive nights so you can visit studios based on your schedule. Registration is limited--first-come, first-serve, so sign up early to secure your spot at your favorite studios!
Tour Schedule:
5:45 pm: Meet at the studio for food and drinks
6:00 pm: Tours begin
8:00 pm: Tours conclude
RSVP by Oct 31
The 160over90 Studio Tour is now SOLD-OUT. Waitlist is now closed. Limited seats are still available for the other tours.