AIGA has relaunched Get Out the Vote for 2016. AIGA Philadelphia is honored to host "Get Out The Vote" during the Democratic National Convention and throughout the month of July, in the very center of our city at the Gallery at City Hall, and at the Painted Bride in historic Old City!
This civic engagement initiative wields the power of design to motivate the American public to register and turn out to vote in the 2016 general election, as well as local elections to come.  This Special Exhibition will feature original, nonpartisan posters by designers from across the country coming together for the sake of the design of democracy.
AIGA will hold poster exhibits in Cleveland and Philadelphia in conjunction with the Republican National Convention and the Democratic National Convention, as well as in the State House in Arizona, and in cities across the country including Las Vegas, New York, Chicago and St. Louis. The posters will also be available for download and display free to the public at www.AIGA.org/vote. This program is presented in partnership with the League of Women Voters' Vote 411 initiative. The two historic organizations are working together to encourage and inform American voters.
July 1– 29
Art Gallery at City Hall
City of Philadelphia's Office of Arts,
Culture and the Creative Economy
1400 Market St #116, Philadelphia, PA 19107
On view Monday–Friday, 10:00 a.m. to 4:00 p.m
www.creativephl.org
July 7–August 6
Painted Bride Art Center
230 Vine Street, Philadelphia, PA 19106
On View Thursday–Saturday, 12:00 p.m.–4:00 p.m.
Open Monday–Wednesday during the DNC, July 25–28
www.paintedbride.org
Design a Poster by June 6
Get involved
All AIGA members are invited to contribute posters to the 2016 collection through the online entry form. Download the .zip file containing the InDesign template for your poster. Designs will be reviewed by AIGA to ensure they communicate a voter-mobilizing call to action through nonpartisan visuals and copy. Get your designs in by June 6, 2016 to be considered for the July exhibition in Philadelphia during the Democratic National Convention.
Share a poster
AIGA Get Out the Vote posters are available for download, printing, and distribution by anyone interested in supporting our mission. Designs are scaled at 11 x 17 inches to suit personal color printers (as well as commercial printing presses). Explore the the gallery below and help us Get Out the Vote in your community!
If sharing on social, use the hashtag #AIGAvote.
Background
AIGA has activated its community of designers across the U.S. and beyond to Get Out the Vote every four years since 2004. To see work featured in past campaigns, visit Get Out the Vote 2008 and Get Out the Vote 2012. The campaign is part of Design for Democracy, an AIGA initiative to increase civic participation through design.
Sponsor this program
AIGA Philadelphia's partnership opportunities help you cultivate mutually beneficial relationships with the professional design community. Through a range of partnership levels, AIGA Philadelphia offers you several competitive advantages to fulfill your organization's interests and promotional strategy. Download the Sponsorship Opportunities for Get Out The Vote.
For more information or to become a sponsor, please contact our Partnership Director, Gina Kernan.
space
Program partner
A respected leader in the voter engagement field for over 95 years, the League of Women Voters is active in all 50 states and nearly 800 communities. League volunteers conduct nonpartisan voter registration, education, and mobilization year-round with the goal of engaging millions of voters in local, state, and federal elections, and ensuring that they have fair and equal access to the vote. Visit the League's award-winning election information website, VOTE411.org, to find out about upcoming elections in your community.
Local Partners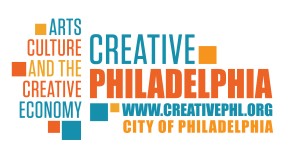 Creative Philadelphia — City of Philadelphia's Office of Arts, Culture and the Creative Economy
The mission of the Creative Philadelphia — City of Philadelphia's Office of Arts, Culture and the Creative Economy is to support and promote arts, culture and the creative industries; and to develop partnerships and coordinate efforts that weave arts, culture and creativity into the economic and social fabric of the City. For more information on the OACCE, visit: www.creativephl.org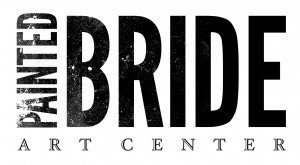 Painted Bride Art Center
Painted Bride Art Center brings together artists, audiences and communities to push the boundaries of how we create and experience art. We cultivate an environment for critical dialog and playful exchange to transform lives and communities. Now celebrating 47 years as a pioneering presenter of performing and visual art, the Bride is more focused than ever on offering independent artists from Philadelphia and abroad the support needed to bring their creative works to fruition.
Save