We are thrilled to announce that this year's Fresh Award winner is Ali Doucette.
The Fresh Award celebrates one emerging designer who is creating stellar work and breaking boundaries in our local design community. The recipient must be working in the design field for 1–4 years in the Philadelphia region. This year the Fresh Awards judge was Allan Espiritu, our 2017 AIGA Philadelphia Fellow, founding partner of GDLoft, and President Emeritus of our chapter.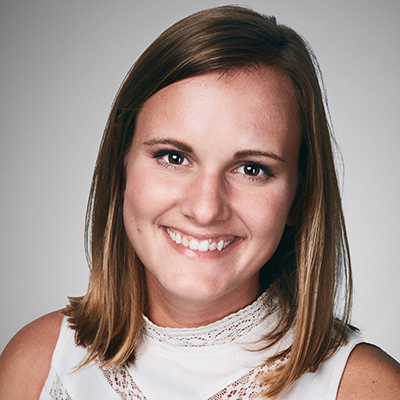 About Ali
Ali Doucette graduated from Philadelphia University in 2013. After graduating she worked as a production artist at Two Paperdolls and freelanced for DiSanto Design and Steve DeCusatis Design.
In the Fall of 2013 she started as a freelance Junior Designer at Karma Agency. She became a full time Designer in the beginning of 2014 and by 2016 was an Art Director. At Karma her work ranged from finger painting for a citywide campaign to art directing photoshoots in the UK. Now she works as a Designer at J2 Design, continuing to design by day and craft on the weekends.
Past Fresh Award Winners