Announcing AIGA Philadelphia's 2014 Fellow Award Winner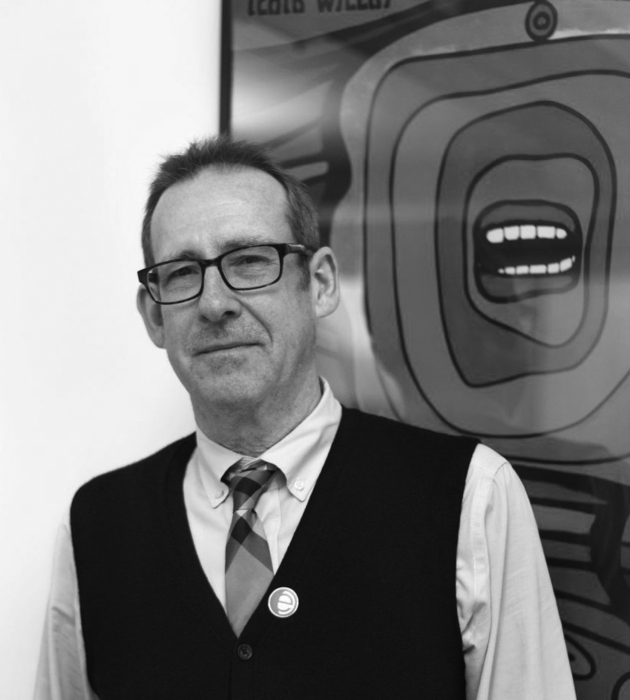 AIGA Philadelphia is pleased to announce the selection of Mark Willie as the 2014 recipient of the distinguished AIGA Fellow Award. Mark's work will be on display at AIGA Space with and celebrated with a reception on November 12.
The AIGA Fellow award program recognizes designers who have made a significant contribution to raising the standard of excellence in practice and conduct within their local or regional design community as well as their local AIGA chapter. Contributions in education, writing, and leadership, as well as reputation and the practice of design, are given equal consideration. The Fellow Award is the highest honor an AIGA chapter may bestow upon one of its members.
About Mark Willie
Mark Willie is a full teaching professor of graphic design in the Department of Design at the Westphal College of Media Arts and Design, Drexel University. He is the current steward of the Frank Fox and the Kenneth Lewalski Polish Poster Collections, as well as the Hochman Collection of Vogue and Harpers Bazaar magazines, all housed at Westphal College, Drexel University.
Mark is the faculty advisor to the Graphics Group, Drexel's in-house student-run design agency that provides design services within and outside the University. He is also involved in entrepreneurial leadership initiatives within the University at large.
Mark was until recently a partner in Willie•Fetchko Graphic Design. For more than twenty-five years the firm produced corporate identity, brand strategy, annual reports, book design, magazine design for corporate, non-profit and institutional clients. The firm continues on as WFGD Studio. He is alum of the School of the Museum of Fine Arts, Boston.
Mark came to teaching through his professional practice. He has taught at an adjunct level in the Graphic Design program at Drexel University for many years before taking a position as contract faculty and full-time professor. He continues a deep interest in design education, design theory and design application and its relevance to the practice and future of the graphic design profession.
Mark is president emeritus of the AIGA Philadelphia and remains active in the Philadelphia design community and beyond. He has served as chair of the Programming Committee, the Education Committee and is currently a member of the Mentorship Committee.
Mark's work has been recognized by AIGA, the Art Directors' Club of Philadelphia, the Society of Environmental Graphic Design (SEGD), Creativity Quarterly, GDUSA and the Society of National Association Publications, among others.