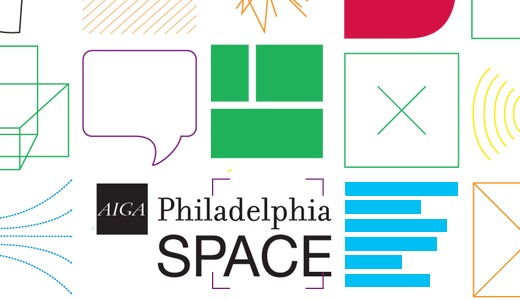 Come visit the AIGA Philadelphia Space
Address
72 North 2nd Street (at Arch Street) | Google Map
Hours
Wednesdays and Thursdays | 3:00-7:00pm
Fridays and Saturdays | 1:00-7:00pm
Making a special stop?
Please email ahead.
SPACE, not only serves as AIGA Philadelphia's headquarters, it also hosts exhibitions, lectures, and workshops — a resource center about graphic design for the community. President Allan Espiritu says, "We're really excited to finally have a physical presence in center city Philadelphia! It's a big undertaking for our board but we know it's one that will serve our membership and the community as well. We hope to have an impact on the dialogue of design and the visual arts in Philadelphia.
Email
space@aiga.philadelphia.org for more information
ONLINE STORES!
Now you can have access to AIGA Philly's SPACE Stuff 24/7!
Just access our Etsy and Felt and Wire On line to purchase anytime.
Keep checking in to see new stuff from AIGA National and Local Designers—
shirts, mugs, prints and back catalogs!
All proceeds come back to you— helping maintain the member's Space in Old City and develop new programming. So support AIGA Philly!