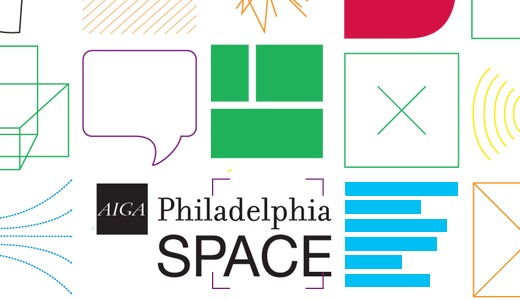 Come visit the AIGA Philadelphia Space
Address
72 North 2nd Street (at Arch Street) | Google Map
Hours
Thursdays | 3:00-7:00pm
Fridays and Saturdays | 1:00-7:00pm
Making a special stop?
Please email ahead.
AIGA Philly SPACE, not only serves as AIGA Philadelphia's headquarters, but aims to serve the arts and cultures community of Philadelphia through unique exhibits featuring (but not limited to) the art of graphic design, engaging workshops, and lectures designed to inspire interest and understanding of graphic design and the visual arts.
Email
space@aiga.philadelphia.org for more information
ONLINE STORES!
Now you can have access to AIGA Philly's SPACE Stuff 24/7!
Just access our Etsy and Felt and Wire On line to purchase anytime.
Keep checking in to see new stuff from AIGA National and Local Designers—
shirts, mugs, prints and back catalogs!
All proceeds come back to you— helping maintain the member's Space in Old City and develop new programming. So support AIGA Philly!