TO & FROM: Designing the Urban Experience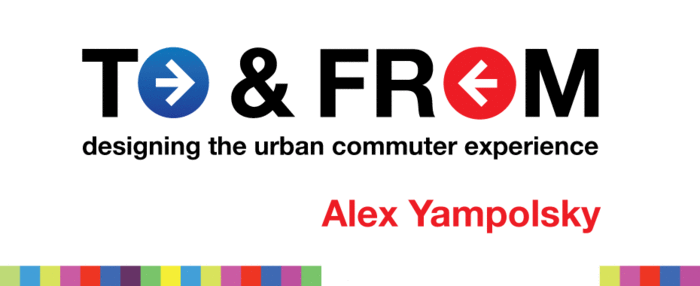 ABOUT EXHIBIT
In his debut AIGA Philadelphia exhibit, designer and educator Alex Yampolsky explores visual navigation concepts to enhance urban commuter experience.
As an urban commuter himself for over twenty years, Alex understands the challenges experienced by daily commuters and visitors in getting to and from their destinations. In his independent design study he seeks to achieve efficiency and visual clarity in presenting complex amounts of information via content organization, iconography design and user interface development.
TO & FROM: Designing the Urban Commuter Experience
First Friday Opening Reception
April 3, at 6:00pm – 9:00pm.
Presentation/Discussion
Located at SPACE, Thursday, April 23, at 6:30pm – 9:00pm.
DURATION
April 1, 2015 to April 30, 2015