Christine Sheller
President
Christine is the in-house Creative Director at Franklin Square, a leading manager of alternative investments headquartered in Philadelphia's Navy Yard. Prior to Franklin Square, she has held creative leadership positions at SIG, Delaware Investments, Lincoln Financial Group and Motorola. An AIGA member since 1998, Christine's previous board experience includes Membership + the In-house Initiative. She earned her BFA in Graphic Design from Tyler School of Art.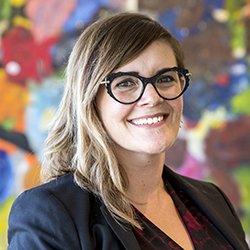 Stefanie Sutton
Secretary + Communications Director
Stef earned her BA in Art History at Rutgers-Camden with a minor in Museum Studies. After interning at a few museums and galleries, including the Rosenbach Museum and Library, Penn Museum, and the Stedman Gallery at Rutgers-Camden, she began volunteering with AIGA as a gallery manager at SPACE back in 2012. Stef is currently the Facility Rentals Coordinator for the Penn Museum where she is responsible for planning and organizing events such as weddings, corporate meetings, and various UPenn events held at the museum. She spends her free time baking cupcakes, learning German, and playing video games. But mostly, baking (and eating) cupcakes.

Diane Zatz
Education Director
Diane Zatz is an Adjunct Professor at Drexel University in Design and Merchandising and Digital Media, and former Associate Professor of Graphic Design at the Art Institute of Philadelphia. Before a pivotal career shift to full-time teaching, Diane freelanced and was a partner in a full-service studio, Amalgamation House, Inc. with her animator/now Drexel professor husband. She learned to design on the job–having graduated from Tyler School of Art with a BFA in Painting and Temple University with a M.Ed in English. Teaching continues to be an exciting learning experience. Spare-time activities include pastel portraits, hand-sewn dolls, and hops farming. Diane joined the Education Committee of AIGAPhilly two years ago and loves seeing former students taking on leadership roles in the community.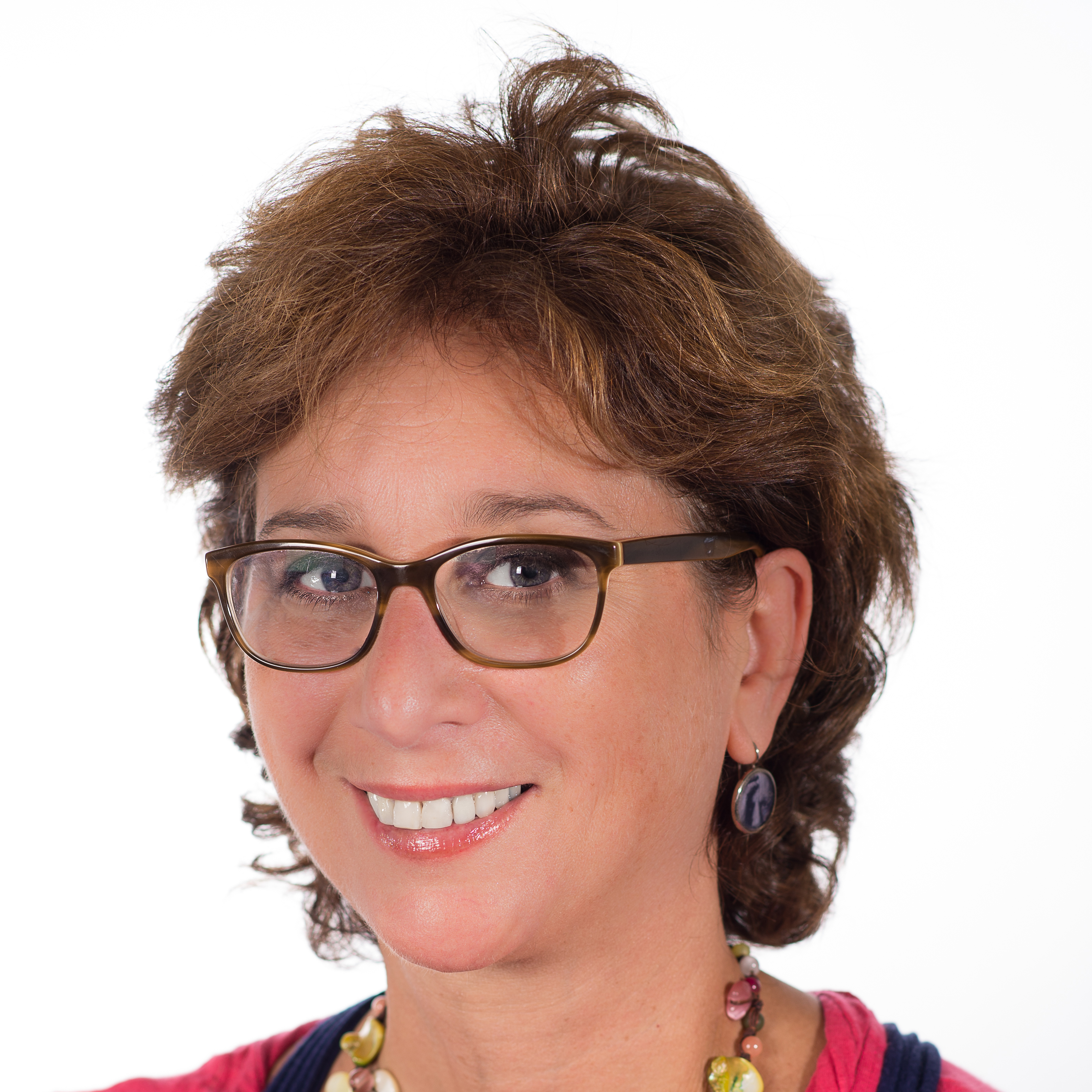 Gigi McGee
Design for Good Chair
Gigi McGee is a Professor of Graphic Design at Moore College of Art & Design. She has worked as a design professional and educator for 30 years in both Philadelphia and Los Angeles. Her teaching experience includes California Institute of the Arts and Otis College of Art and Design. She enjoyed a diverse professional background including Seiniger Advertising, entertainment graphics; The Office of Richard Saul Wurman, information graphics; and Sussman/Prejza, environmental graphics, before opening her own studio in 1989. She has served on the Education Committee of AIGA Philadelphia for 9 years and the AIGA Board as Co-Director of Education for 4 years where she co-organized many student centered initiatives such as the Mentor Program, This is my Philly, and several student competitions and exhibitions including: Design for Good, 2015, BYOB (Bring Your Own Bag), 2010 and Campaign 2 Sustain, 2008. A native of Philadelphia and a graduate of University of the Arts, she is a longtime member of the AIGA Community.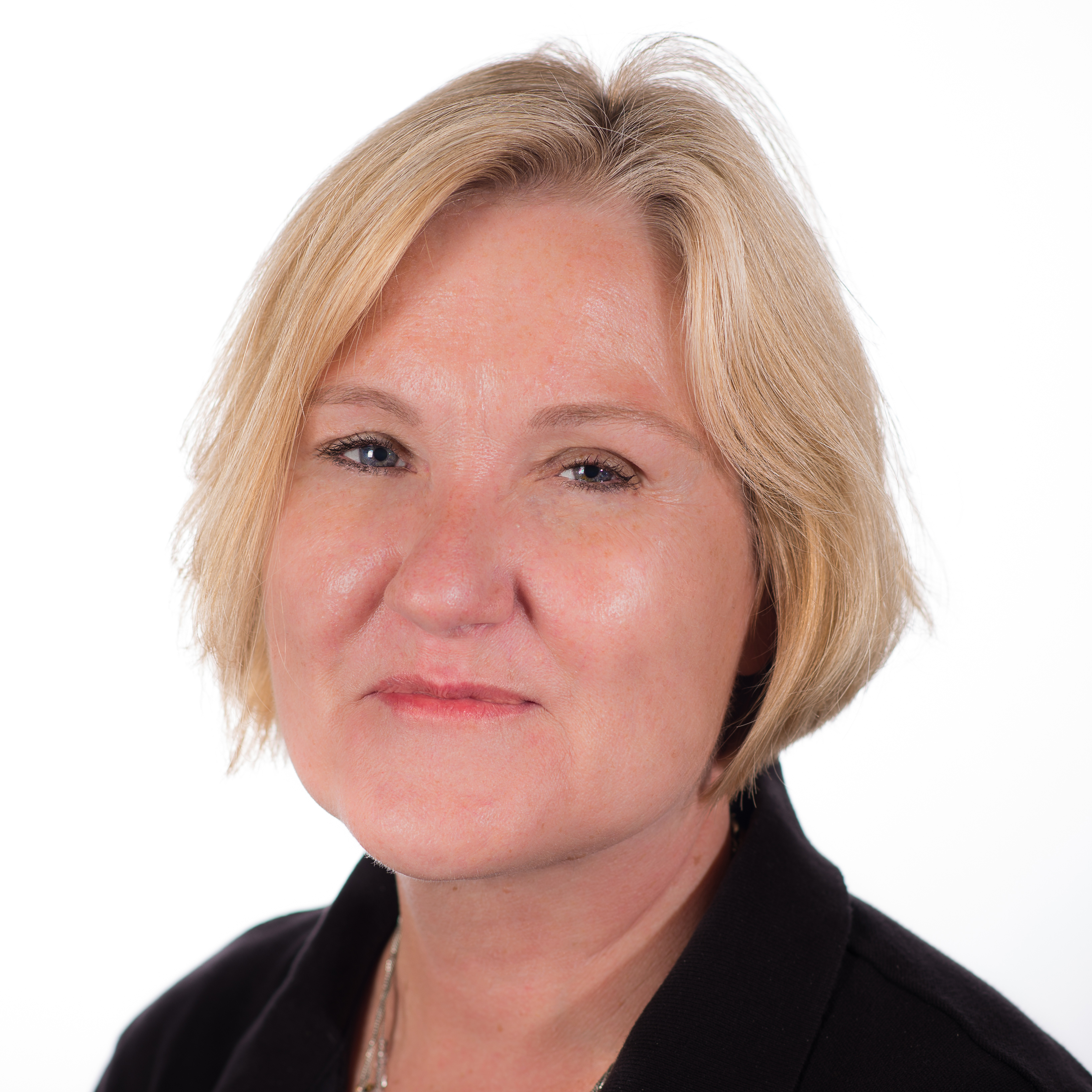 Chuck Haeberle
In-House Chair
Chuck currently leads a multiregional user experience group at Vanguard, one of the world's largest investment companies. While at Vanguard, Chuck has held many creative leadership positions in Design, Marketing, Information Technology and User Experience. He previously worked as a Designer/Art Director for clients across multiple industries including Pharmaceutical, Consumer Product, Entertainment and Professional Services. Chuck has served as Associate Professor at West Chester University and continues to guest lecture at many design schools in the Delaware Valley. Chuck earned his BFA in Graphic Design from Tyler School of Art. He then earned his MBA from Penn State University. A native of Philadelphia, Chuck is a long time member of the AIGA community.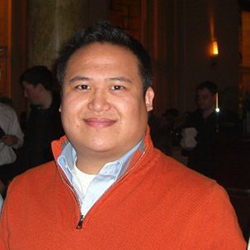 Rose DiSanto
Mentorship Chair
Rose is a designer, teacher, incurable volunteer and summer camp counselor. As principal of DiSanto Design, her client roster includes Fortune 500 names like Apple Computer and Reebok. But also follows Rose's passions for the arts and education with clients such as Haverford College, New England Conservatory and The Steppingstone Foundation (to name a few). Her work has been recognized by Communication Arts Magazine, The New York Art Director's Club, Graphis, Print Magazine, and The Philadelphia Ad Club. Through AIGA Philly, Rose founded and now directs the chapter's first mentoring program, pairing seasoned professionals with emerging designers. And since 1989, Rose has volunteered as a summer camp counselor with Paul Newman's The Hole in the Wall Gang Camp in Connecticut. Rose holds a degree in Visual Communications from the University of Delaware and a Masters in Education from Harvard University. She resides in Philadelphia with her husband, Steve—except for the month of July, when she's usually covered with paint in the arts and crafts studio at Camp.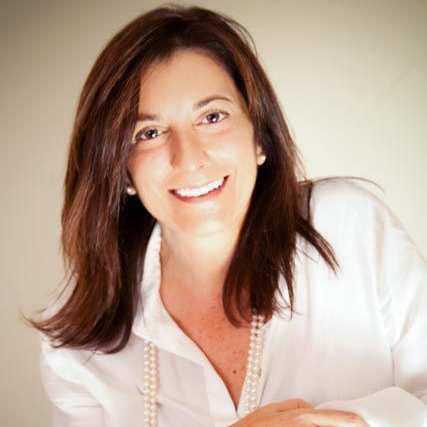 Shawn Hileman
Social and Workshop Programming Chair
Shawn Hileman is a Graphic Designer/Illustrator/Screenprinter and Educator. He is an adjunct professor at The University of the Arts and Moore College of Art. Over the past 10 years he has built a client base such as Google, Urban Outfitters, Citibank and Live Nation. He also runs a screenprinting studio and gallery called Masthead Print Studio.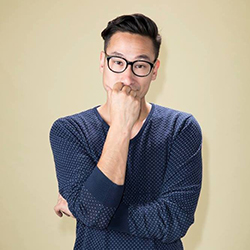 Joshua T Lessard
Philadelphia Design Awards Chair
Joshua is an emerging professional with converging interests in architectural and exhibit design, heritage conservation, environmental sustainability, and social urban reform.
His recent projects include the Street Scene for The Franklin Institute's new "Your Brain" exhibit, the Drexel ExCITe Center (which houses the Shima Seiki Haute Technology Lab), the Bhtec 400,000-SF research facility in the bustling Latin American metropolis of Belo Horizonte, and the restoration of Sinan's 16th Century Sabils in the West Bank and Al-Quds/Jerusalem as catalysts for neighborhood renewal.
Joshua has served as an Adjunct Professor at Drexel's Antoinette Westphal College of Media Arts and Design since 2012. His current research focuses on the impact of climate change on endemic vernacular architecture, focusing on Nepal, Tibet, Mongolia, and Small Island Developing States.
Alexander Zahradnik
Design for Good Chair
Alexander is a graphic and web designer, currently creating print and interactive branding at Drexel University, in addition to self-initiated and freelance projects. He earned his BFA in Graphic Design from the University of the Arts, and shortly thereafter began acquiring interactive and programming experience at various studios and companies. His current interests include activism, sustainability, biomimicry, and computer science.

Helene Calci
Women's Leadership/Diversity and Inclusion Initiative Chair
For the past three years Helene has been a in-house Senior Art Director at Sapient Global Markets, part of Pubilicis.Sapient, where she works on tons of different projects ranging from web, email campaigns and print. Prior to that she worked for a small stint at SunGard, was an adjunct Professor at Philadelphia University and for many years worked as an Art Director at Miller Designworks. Through all of her career journey the one thing that has been consistent is her involvement with AIGA Philadelphia. Helene was first on the board in the early nineties (I'm aging myself)! Back on for the past six years as secretary and most recently taking on the role as co-chair of the Women's Leadership/Diversity and Inclusion Initiative. In her free time (what's that?) she enjoys biking, pottery and her three kids and husband in Collegeville.
Lisa DeMusis
Interactive Director
Lisa DeMusis is an interactive, digital, and print designer in Philadelphia. After graduating The University of the Arts, she spent two years freelancing, during which time she worked with 2one5 Creative, PPL, and QVC. She currently works at Pixel Parlor in Fishtown and has been living in South Philly for the last few years. Within AIGA, Lisa has recently taken the role of Co-Director of the Interactive Committee, but in the past 2 years has volunteered at events and also been responsible for SPACE in Old City. In her non-existent free time, she really enjoys cycling around the city, cooking, and learning code.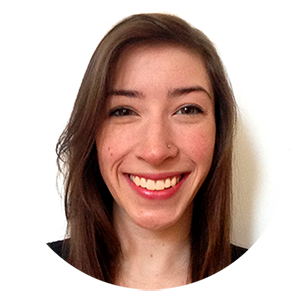 Chris Buoni
Membership Director
Chris is the VP of New Business Development at Perfect Communications, where he has spent 22 years with a primary focus on print. Chris has been an active part of AIGA Philadelphia for 6 years and has served on the board as Partnership and Membership Director. Although not a designer, Chris is passionate about design and is dedicated to advancing and empowering the design community to recognize and realize its full potential. Outside of AIGA, Chris also serves his local community as an elected official and has served as Mayor of Medford Township, while serving on the board of AIGA. That was a busy year! Chris is happily married and has three great kids (and even a granddaughter!). When he's got free time on his hands, Chris lives a very active life and is up for just about anything. So…bring it on.

Gina Kernan
Partnership Director
Gina Kernan started her design career with a BS in Graphic Design from Drexel University and went on to design in a variety of media for Mease Communications, a full service marketing and communications firm in Wilmington, DE. Most recently Gina holds the title of Web Graphic Designer at University of the Sciences, where she serves up digital and print loveliness in the Marketing Department, with close attention to detail and a passion for visual communication. When she's not designing, Gina enjoys crafting in her living room, escaping internet at the beach, and chatting with the neighbors on her South Philly stoop.

Gaby Heit
Exhibitions Chair
Gaby Heit is an art/photo director, graphic designer and typophile with a master's degree in Communications Design from Pratt Institute. With many years of experience in print publishing, she has led the creative direction, rebranding and design for magazines covering fashion, travel, women's services, business, fine art and design. Also a three-time gallery director and an independent curator, Gaby represents several artists from Philadelphia and New York and has produced many exhibitions that specifically blend fine art and conceptual design. Art and design aside, Gaby is also very passionate about historical architecture and landmark preservation, maps, geometry, karaoke and ice cream.